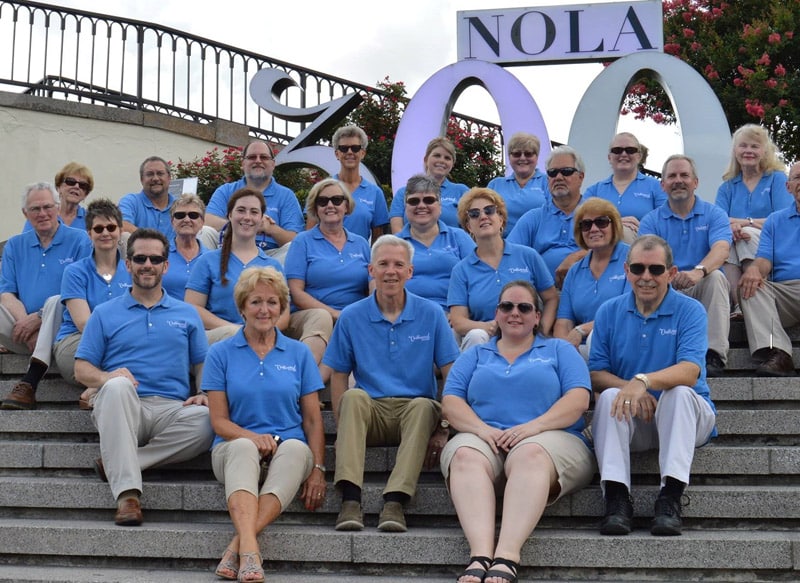 THE MISSION OF CASTLEWOOD SINGERS
Our Mission is to provide engaging high-quality performances of varying musical styles for the benefit of others.
Every Castlewood Singers performance demonstrates that music of all styles can provide a quality experience. Whether it is classical, sacred, Gospel, patriotic or folk songs, Broadway show tunes or popular classics, one can expect a Castlewood program to be both engaging and a high-quality performance. As a non-profit organization, Castlewood Singers identifies different groups to benefit in a variety of ways from our performances. Examples include:
A Choral Festival which featured four local school choruses with instruction from Purdue Varsity Glee Club's director, William Griffel.
Using home-schooled groups and a community theater organization for young people which provided a valuable experience to perform before a large audience.
Following the COVID-19 quarantine, Castlewood Singers held a concert to benefit the Adapted Physical Education Department of Rise Learning Center.
THE VISION OF CASTLEWOOD SINGERS
Our Vision is to provide high-quality music that inspires our community, listeners, and performers.
Castlewood Singers believe that inspiration is at the heart of all we do. Thus, quality music that uplifts the spirit, emphasizes community values, and brings people together for a common good, is an important contribution to the life of our community.
THE VALUES OF CASTLEWOOD SINGERS
We value quality, service, education, and passion.
Castlewood Singers are committed to be a catalyst to further inspire, educate, uplift, and serve our community with a passion for what we do.
For more information or to join our email list